Switch Accounts
Switch Accounts
---
Month and Year
AUG 2016
The Staff Team
Head Admin Katie
Admin Jules
Admin Xaria
Who is online?
In total there are
2
users online :: 0 Registered, 0 Hidden and 2 Guests
None
Most users ever online was
157
on Wed Jul 03, 2019 9:03 am
Credits
Ties of Magic was created by Katie. Site graphics were created by Xaria. Icons made by Freepik from www.flaticon.com is licensed by CC 3.0 BY Forum plots and characters belong to the members. The Harry Potter universe belongs to J.K. Rowling. No copyright infringement intended.
The Basics
Name:
Caleb Ethan Asbury
Nicknames:
( if you have any good ideas, let me know)
Age:
15
Blood Status:
Pureblood
Hometown:
Nottingham, England
Current Home:
Hogwarts or Nottingham.
Nationality:
British
School:
Hogwarts
Sexual Orientation:
Heterosexual
Wand:
11 inches, Veela hair, Aspen
Appearance
Hair Color:
Brown
Hair Style:
Short at bit of messy.
Eye Color:
Brown
Body Type:
Muscular
Height:
5'7" (But he will still grow a bit)
Other Distinguishing Features:Clothing Style:
Well he wears mostly jeans and t-shirts but he really isn't very picky dresser for sure. He will wear anything what needed, even suit when it's needed.
Personality
( this contains likes, dislikes, weaknesses, strengths, etc, and be as detail as you can be, since we want to know your character )
Likes:
Cute girls
His Family
Being there for friends about who he cares
Music
Making new friends
Loyalty
Studying (even if he tries to not show it out much)
Dislikes:
Bullies
Sarcastic people
Lying in the face (Also he dislikes when others to do it too)
Selfish people
Making fun of someone
Weaknesses:
Potions
Herbology
Cute/Pretty Girls
Lying (he can't lie very easily)
Strengths:
Being honest
Knowledge (even if he doesn't show out he knows much about subjects or so)
DADA
Charms
Positive Traits:
Confident
Smart (doesn't show much)
Kind
Caring
Honest
Friendly
Loyal
Hard Working
Wisdom
Negative Traits:
Stubborn
Sneaky
Naive (at times)
Selfish (at times)
Impatient
Family
Father's Name:
Ashton Asbury
Age:
52
Blood Status/Species:
Pureblood
Occupation:
Ministry Worker
Status:
Living
Mother's Name:
Pheobe Asbury
Age:
50
Blood Status/Species:
Pureblood
Occupation:
Hogwarts Professor
Status:
Living
Siblings
Oldest sister's Name:
Naomi Asbury
Age:
30
Blood Status/Species:
Pureblood
Occupation:
Healer
Status:
Living
Oldest Brother's Name:
Jonathan Asbury
Age:
26
Blood Status/Species:
Pureblood
Occupation:
Auror
Status:
Living
Older sister's Name:
Mary Asbury
Age:
22
Blood Status/Species:
Pureblood
Occupation:
Unemployment
Status:
Living
Older Brother's Name:
Jeremy Asbury
Age:
19
Blood Status/Species:
Pureblood
Occupation:
Unempoyment
Status:
Living
Younger Sister's Name:
Sophia Asbury
Age:
12
Blood Status/Species:
Pureblood
Occupation:
Second year Hogwarts Student
Status:
Living
Other Key Members:
There is other Asbury's and so on.
History:
Caleb was born as fifth child to Ashton and Pheobe Asbury. His siblings weren't really excited about having other sibling it their family for sure. He had two older brothes and two oldes sisters. Three years after him was born one more girl into the family. Caleb and Sophia (the younger sister) did get along pretty well since older siblings didn't seem to like them much for some reason. So they always did spent time together or with their own family. The Asbury family haven't really been very close one for sure. They barely to do anything together.
Over years Caleb began spent time around his freinds houses than at home. He had figured out who he was when he was 5 years old boy and ever since then he was very careful with magic around muggle friends for sure. Caleb never cared about the blood purity of the people. She accepted everyone who he liked as her friends. He was always there for his friends and he hoped they would to do the same.
When the letter from Hogwarts finally came Caleb was excited going there for sure. He really hoped to have fun there. He really wanted to learn about magic but he tend to not show out her excitement so much since yeah. Being in Hogwarts was sure fun and still is. Boy have made even more friends to himself and even learned so much more about magic around him. He had always kept his grades up, it wasn't really no struggle for him for sure.
Family History:
Asbury family has been around for centuries. Their orginally from America but nowadays they live all around the world. Biggest popularity seems to be in England lately. They have tried to keep their blood purity line so long as they can. They aren't really against of Half-Bloods, Muggleborns or Muggles. They accept everyone has who they are. Even if families doesn't tend to be very close nowadays. Even in side of one family isn't strong bonds between them.
pride

Handler

:
Krissu
Blood Status

:
Pureblood
School

:
Hogwarts
Year

:
Sixth
Occupation

:
Student
Posts

:
5
gif/image

:

_________________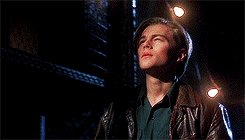 wrath

Handler

:
Xaria
Blood Status

:
Unknown
School

:
hogwarts
Year

:
6th year
Occupation

:
student
Posts

:
16
gif/image

:


Similar topics
---
Permissions in this forum:
You
cannot
reply to topics in this forum