Switch Accounts
Switch Accounts
---
Month and Year
AUG 2016
The Staff Team
Head Admin Katie
Admin Jules
Admin Xaria
Who is online?
In total there are
2
users online :: 0 Registered, 0 Hidden and 2 Guests
None
Most users ever online was
21
on Sun Sep 10, 2017 7:56 am
Credits
Ties of Magic was created by Katie. Site graphics were created by Xaria. Icons made by Freepik from www.flaticon.com is licensed by CC 3.0 BY Forum plots and characters belong to the members. The Harry Potter universe belongs to J.K. Rowling. No copyright infringement intended.
Vik was dresses in a pair of skinny jeans and a black tight shirt to show off his form. He was sitting on a bar stool hoping that today he wasn't going to be tossed behind the bar. At this point he would take on anyone who had money. Though of course he preferred men. He sipped the one drink that he was allowed per night as he eyed the patrons. He heard the man who ruled the place and him so he pretended to be busy. Chatting with the man beside him. Though he knew very well that he wasn't interested in him. He was told though to go to the door and greet the partons.
Last edited by Viktor Petrov on Tue Jul 12, 2016 11:07 pm; edited 1 time in total
_________________
lust

Handler

:
Jules
Blood Status

:
Halfblood
School

:
Durmstrang
Year

:
Expelled
Occupation

:
The Dark Cavern Employee
Posts

:
10
gif/image

:

Deciding to explore another country while she was away from her family, Aphrodite decided to go to Russia. She hadn't been there since the Vikings were at large, so he decided to see how modern the country had become centuries later. Aphrodite felt as though she could do a bit of the touristy stuff tomorrow with all the sightseeing. She did just get to Russia after all. If anything, Aphrodite could go to clubs and places like that and be carefree. Why should a beautiful woman like her still be so pure after all? Spying some sort of nightclub, Aphrodite walked in. "Um, hi," she said looking at the man that greeted her. With her looks, maybe she could possibly get her way with him.
_________________
psychologically, lunacy, emptiness, panic, delusion that the moment will last forever
i'm seized by desire, i hide behind my back and postpone all answers
pride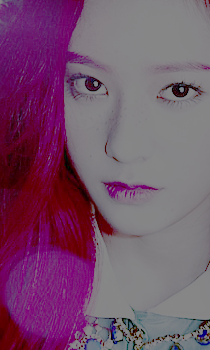 Handler

:
Xaria
Blood Status

:
Pureblood
School

:
university
Year

:
freshman
Occupation

:
student
Posts

:
10
gif/image

:

Viktor looked at the young woman as she entered he decided to try and have a little fun so he placed his left hand on the small of her back. "Now what is a woman of your stature doing here?" He asked flirting a little as he was taught to always make the guest happy. His hand moved up and down her back as he studied her. He was sure she didn't know exactly what this place was but hey he didn't mind. At least he could flirt possibly he could get her into a room or just take her to the bar and talk. Either way it would seem like he was busy.
_________________
lust

Handler

:
Jules
Blood Status

:
Halfblood
School

:
Durmstrang
Year

:
Expelled
Occupation

:
The Dark Cavern Employee
Posts

:
10
gif/image

:

"I've come to enjoy myself, what do you think?" she asked in response. "After all, what else is a beautiful woman like moi supposed to do anyway?" Aphrodite enjoyed the attention she was getting by him; all she really ever craved was attention. She felt as though she could get all the other women here envious of her looks. After all, people would get plastic surgery just to look like her! "I'm Aphrodite, although I could say I'm more beautiful than the goddess herself. I was blessed with my looks since birth." Aphrodite couldn't help but to brag. Her looks was really the only thing she could go on about all day if she had to discuss something for an entire day.
_________________
psychologically, lunacy, emptiness, panic, delusion that the moment will last forever
i'm seized by desire, i hide behind my back and postpone all answers
pride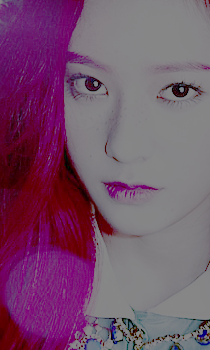 Handler

:
Xaria
Blood Status

:
Pureblood
School

:
university
Year

:
freshman
Occupation

:
student
Posts

:
10
gif/image

:


Similar topics
---
Permissions in this forum:
You
cannot
reply to topics in this forum