Switch Accounts
Switch Accounts
---
Month and Year
AUG 2016
The Staff Team
Head Admin Katie
Admin Jules
Admin Xaria
Who is online?
In total there is
1
user online :: 0 Registered, 0 Hidden and 1 Guest
None
Most users ever online was
21
on Sun Sep 10, 2017 7:56 am
Credits
Ties of Magic was created by Katie. Site graphics were created by Xaria. Icons made by Freepik from www.flaticon.com is licensed by CC 3.0 BY Forum plots and characters belong to the members. The Harry Potter universe belongs to J.K. Rowling. No copyright infringement intended.
The Basics
Name: Skylar ashtonNicknames:
 sky, skyla
Age: 23Blood Status:
( Pureblood, Half-Blood, Muggleborn, etc ) Pureblood 
Hometown: London Current Home: London Nationality: BritishSchool:
( Hogwarts, Beauxbatons, Durmstrang, etc ) Hogwarts
Sexual Orientation:
( Heterosexual, Homosexual, Bisexual, Pansexual, Asexual, etc ) Bisexual
Wand:
( length, core, wood, etc ) 10 Iinches, unicorn hair, mahogany
Appearance
Hair Color: Brown Hair Style: Shoulder length Eye Color: Hazel Body Type:
( skinny, muscular, slim, etc ) Slim 
Height:5'5Other Distinguishing Features:Clothing Style: Rocker glam 
Personality
( this contains likes, dislikes, weaknesses, strengths, etc, and be as detail as you can be, since we want to know your character )
Likes:
 potions, dancing, flirting
Dislikes:
 students who sleep in class, dark arts, guys who hit girls 
Weaknesses:
  falls in love easily, flirts alot, afraid of heights 
Strengths:
 convincing, great chef, Good person 
Positive Traits:
 loyal, loving, honest 
Negative Traits:
 too trusting, falls in love easily, Toobhonest 
Family
Father's Name: Marcus ashton Age: 45Blood Status/Species: Pureblood Occupation: Club owner Status:
( Living or Deceased ) Living 
Mother's Name: Zoey ashton Age: 43Blood Status/Species: Pureblood Occupation: Model Status:
( Living or Deceased ) Living 
Siblings
( name, age, blood/species, occupation, status, etc )
Alex ashton, 25, pireblood, auror, living
Melanie ashton, 24, pureblood, unknown, living 
Children:
( name, age, blood/species,occupation, status, etc )
Spouses/Partners:
( name, age, blood/species, occupation, status, etc )
Pets:
( name, age, species, status, etc )
Other Key Members:
( name, age, blood/species, occupation, status, etc )
History:
Skylar grew up with a normal child hood. She was not spoiled, but she was not deprived either. She was.... average. She was given the things she needed and occasionally would get extra little gifts if her parents had the money to splurge on their children.She grew up listening to stories about hogwarts from her parents and could not wait to go there . She was always a bit jealous of her brother being the okdest, she felt kind of left out. 
She tended to spend most of her time alone growing up. As she got older, she watched the house elves in the kitchen . She loved to cook so she spent a lot of time in the kitchen with the house elves As she grew up. It was her dream to be a chef when she was little, but she found another pation when she reached hogwarts age  
When skylar joined hogwarts, she found out she had a passion for potions. It was a lot like cooking in her eyes but it was a lot more Magical. This made skylar very happy. she was top of her class in potions and was head girl. After she geaduated from university, she applied for the potions professor position at hogwarts Instead of becoming a coom because it paid better and she wanted to teach kids and help the future generarions . owever, before she did that, she got a job as a stripper at a club and still dances at night to make extra money And pay off university debts . 
Family History:
Skylar was the youngest of the ashton children. She had an older brother named alex and an older sister Melanie. Her parents are Zoey and Marcus Ashton. Skylwr was always very close with her mother and her sister growing up. She felt like she could tell them anything and not be judged
Last edited by Skylar Ashton on Tue Jul 12, 2016 12:11 pm; edited 2 times in total
unsorted

Handler

:
Sydney
Blood Status

:
Pureblood
Posts

:
10
Before this can be accepted, it'd be really appreciated if more details were added! Here are some questions to help you think about various parts of her life going off of her history!
1. How did she feel in comparison to her siblings? Was she ever jealous of them for whatever reason?
2. As seen in her bio, she spent lots of time alone growing up. What exactly during that time period had gotten her interested in cooking?
3. How was her school years? Was she popular? Did she accomplish anything notable? How was she in class?
4. Were her parents always telling Skylar and her siblings stories about Hogwarts growing up?
5. Why did she become a stripper before applying for a job at Hogwarts? Was she trying to pay off University debt?
_________________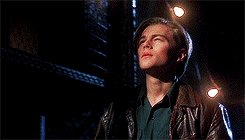 wrath

Handler

:
Xaria
Blood Status

:
Unknown
School

:
hogwarts
Year

:
6th year
Occupation

:
student
Posts

:
16
gif/image

:

_________________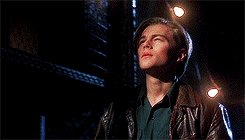 wrath

Handler

:
Xaria
Blood Status

:
Unknown
School

:
hogwarts
Year

:
6th year
Occupation

:
student
Posts

:
16
gif/image

:


Similar topics
---
Permissions in this forum:
You
cannot
reply to topics in this forum