Switch Accounts
Switch Accounts
---
Month and Year
AUG 2016
The Staff Team
Head Admin Katie
Admin Jules
Admin Xaria
Who is online?
In total there are
2
users online :: 0 Registered, 0 Hidden and 2 Guests
None
Most users ever online was
140
on Wed May 15, 2019 7:19 am
Credits
Ties of Magic was created by Katie. Site graphics were created by Xaria. Icons made by Freepik from www.flaticon.com is licensed by CC 3.0 BY Forum plots and characters belong to the members. The Harry Potter universe belongs to J.K. Rowling. No copyright infringement intended.
Okay, so if you have read
Cernu's one-shot
, you would know he went to some party hosted by a former Muggle classmate, who also happens to be the requested character's older brother, which had many of his former classmates and students from rival schools there. Later on at the party when people were starting to like hang around or be taken somewhere with designated drivers, Cernu happened to have been really drunk an accepted an offer for sex from a intoxicated girl who he had attended school with. As the title states, she ends up his baby mama. She comes from a rather conservative family that upholds various standards such as premarital sex being a sin and stuff like that. However, she and her brother are more tolerant than they are when it comes to many things. Also, she has no clue that he's a wizard. I think you get the gist. Below are generally details about her character.
Name: Caroline (Any other part of her name is up to whoever takes her)
Age: 16 (Since she went to school with him, I'd assume that she was/is in the same graduating class as him.
Personality Traits: Shy, sweet, generous, open-minded, innocentish, any other traits up to whoever takes her as long as they make sense with the traits listed
Face Claim: Emma Bunton (in her
Baby Spice
days)
pride

Handler

:
Xaria
Blood Status

:
Half-blood
School

:
hogwarts
Year

:
6th year
Occupation

:
student
Posts

:
33
gif/image

:

bumping bc itd be p cool to have her tbh!!!
_________________
psychologically, lunacy, emptiness, panic, delusion that the moment will last forever
i'm seized by desire, i hide behind my back and postpone all answers
pride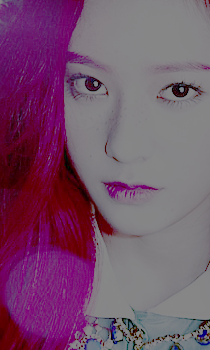 Handler

:
Xaria
Blood Status

:
Pureblood
School

:
university
Year

:
freshman
Occupation

:
student
Posts

:
10
gif/image

:

---
Permissions in this forum:
You
cannot
reply to topics in this forum