Switch Accounts
Switch Accounts
---
Month and Year
AUG 2016
The Staff Team
Head Admin Katie
Admin Jules
Admin Xaria
Who is online?
In total there are
2
users online :: 0 Registered, 0 Hidden and 2 Guests
None
Most users ever online was
140
on Wed May 15, 2019 7:19 am
Credits
Ties of Magic was created by Katie. Site graphics were created by Xaria. Icons made by Freepik from www.flaticon.com is licensed by CC 3.0 BY Forum plots and characters belong to the members. The Harry Potter universe belongs to J.K. Rowling. No copyright infringement intended.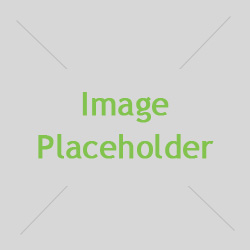 The Basics
Name:
Jace Sebastian Watson
Nicknames:
Alpha
Age:
17
Blood Status:
Pureblood
Hometown:
Oslo, Norway
Current Home:
Durmstrang but also Oslo
Nationality:
Norwegian
School:
Durmstrang
Sexual Orientation:
 Heterosexual
Wand:
11", Sequoia, Unicorn Hair and Serpent scale, inflexible. Design:  
Appearance
Hair Color:
Dark brown
Hair Style:
short, swept to the side messily
Eye Color:
hazel
Body Type:
Muscular
Height:
6'1
Other Distinguishing Features:
Claw marks along his back, stretching down to the base of his spine, scar along his throat and other scars.
Clothing Style:
leather jackets, white shirts - very chill clothing but when need be, will rock a suit.
Personality
Likes:
The Northern Lights, Books, Fighting, Dogs, Wolves, His family.
Dislikes:
Idiots, being controlled, clingy people, desperation
Weaknesses:
Family, Gives in too easily, Dogs
Strengths:
Strong, Very respected, intelligent,
Positive Traits:
Determined, Fearless, kind when he needs to be, love of learning, honest
Negative Traits:
Rude/Blunt, Possessive, Impulsive, Stubborn.
Family
Father's Name:
Unknown
Age:
Unknown
Blood Status/Species:
Unknown Status but Werewolf.
Occupation:
Unknown
Status:
Unknown
Mother's Name:
Amara Watson
Age:
46
Blood Status/Species:
Pureblood - Werewolf
Occupation:
Writer - Was a stripper. Hence Unknown fathers.
Status:
Living
Siblings
Benji Watson, 25, Unknown, Dragon Tamer, Living. - They have the same father. Their mother refuses to tell them who it is. - Werewolf
Niklaus Watson, 21, Unknown, Mercenary (refuses to join Assassins), Living. He's their half brother. His father is unknown.
Children:
N/A
Spouses/Partners:
N/A
Pets:
Aristo, 3, Eagle Owl, Living
Other Key Members:
Helena Cartwright Nee Watson, age unknown for now, owns a bookstore, living. She's Amara's sister.
Jacob Cartwright, Age unknown for now, occupation unknown, Living, Helena's husband.
Kira Cartwright, 12, Student at Hogwarts, Living, Cousin.
Tristan Lycanthe, 14, Student at Hogwarts, Living, Cousin.
History:
Jace had a strange childhood that was fatherless, his mother keeping the secret of who Benji's and his father was. He knew he had another older brother, Niklaus but he was only a half brother and even the father then was unknown so the three brothers were left to look after each other as their mother wallowed in her self pity, the alcohol affecting her brain to the point that for a while they had to stay with their Aunt and Uncle. This formed their connection to Kira and Tristan as babies. Benji of course was hesitant, having never felt close to anyone in his family but his brothers and before they knew it, Benji was sent off to Durmstrang.
He spent five years with Niklaus on his own, his emotionless brother that could barely crack a smile unless Jace caused it or if someone got hurt. He found that about his brother, he only cared for his family and everyone else's pain. Jace took up hunting at a very young age, feeling more comfortable with a weapon in this hand or a book than stupid games kids around his age played. He trained harder and harder until his turn came to go to Durmstrang. Two years before hand, Benji left and immediately went off to University, his mind set on training dragons and it didn't take long for him to achieve that goal, whilst Jace himself struggled with what he wanted to do so he set his mind on just getting the highest grades possible and focusing on the fact his best friend, Dinah, was his mate and she only viewed him as a best friend. He had heard of stories where werewolves who mated just stayed best friends, their love for each other in that sense never growing to become more and he wondered if he'd end up that way but part of him felt as though he'd be okay with that as long as they were close together.
Jace held a secret in for all these years, one that even his brothers didn't know and that was he never got bullied, it was simply their drunken mother. She was the reason he was found in his blood covered bed, his throat slit but not deep enough to ruin his speech; or even kill him but he knew, from the moment he laid his eyes on her the day they healed his throat. She was the reason he had claw scars on his back and scars along the rest of his body, his body just displaying the art of pain and sorrow and alcoholism across the flesh in deep wounds. His cousins never knew, Dinah or his brothers, it was his little secret...and still is.
Family History:
The Watson Family, at least Jace's side is dysfunctional. The line between Amara and Helena is drawn thickly between them, one maddening with hatred and pain flowing out and the other so calm and collected, that love oozed out of them. The Watson family is originally Purebloods but Amara has no recollection of the fathers, only enough about Benji's and Jace's to know they are definitely the same man before he left again to sleep with other women. The person who earns the money in the family is Benji, earning a LOT from Dragon Training, Taming and Breeding as well as their family's large wealth.
unsorted

Handler

:
Annie
Blood Status

:
Unknown
Posts

:
19
---
Permissions in this forum:
You
cannot
reply to topics in this forum