Switch Accounts
Switch Accounts
---
Month and Year
AUG 2016
The Staff Team
Head Admin Katie
Admin Jules
Admin Xaria
Who is online?
In total there is
1
user online :: 0 Registered, 0 Hidden and 1 Guest
None
Most users ever online was
140
on Wed May 15, 2019 7:19 am
Credits
Ties of Magic was created by Katie. Site graphics were created by Xaria. Icons made by Freepik from www.flaticon.com is licensed by CC 3.0 BY Forum plots and characters belong to the members. The Harry Potter universe belongs to J.K. Rowling. No copyright infringement intended.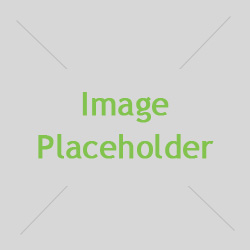 The Basics
Name: Lennox flynn Nicknames:
 lenny
Age: 16Blood Status:
( Pureblood, Half-Blood, Muggleborn, etc ) Halfblood 
Hometown: New york city Current Home: Nyc Nationality: American School:
( Hogwarts, Beauxbatons, Durmstrang, etc ) Illvermony
Sexual Orientation:
( Heterosexual, Homosexual, Bisexual, Pansexual, Asexual, etc ) Pansexual 
Wand:
( length, core, wood, etc ) 10, dragon heart string, maple 
Appearance
Hair Color: Brown Hair Style: Short, wavy Eye Color: One blue, one green Body Type:
( skinny, muscular, slim, etc ) Slim 
Height: 5'3Other Distinguishing Features:Clothing Style: Wears anything 
Personality
( this contains likes, dislikes, weaknesses, strengths, etc, and be as detail as you can be, since we want to know your character )
Likes:
 outdoors, helping others guitar 
Dislikes:
 being alone, Bullies, failing
Weaknesses:
 trust issues, Her mother, 
Strengths:
 intelligent, atheltic, musical 
Positive Traits:
  Smart, enthusiastic, loyal 
Negative Traits:
 possessive, bad temper, jumps to conclusions 
Family
Father's Name: Arcturus flynn Age: 39Blood Status/Species: Pure blood Occupation: Healer Status:
( Living or Deceased ) deceased
Mother's Name: Selene flynn Age: 33Blood Status/Species: Halfblood Occupation: Author Status:
( Living or Deceased ) Living 
Siblings
( name, age, blood/species, occupation, status, etc )
Children:
( name, age, blood/species,occupation, status, etc )
Spouses/Partners:
( name, age, blood/species, occupation, status, etc )
Pets:
( name, age, species, status, etc )
Other Key Members:
( name, age, blood/species, occupation, status, etc )
History:
Lennox had a difficult upbringing but fantastic nonetheless. She was constantly poked and prodded to see if she knew anything about her fathers killers identity as he had bed murdered in front of her as he tried  to protect her but it didn't seem to work.
Her mother, Selene, tried her very best to give emily the perfect life and in the end, she got it. She was a quiet child, focusing on her studies and emotional control along with her fighting abilities.
When she joined illvermony, she expected something more...interesting and was rather dulled by it all in reality. She grew however, more and more in love with Astronomy, finding that every little star had an entire history and that there was so much more out there. She is no where near good or evil but is more of a chaotic neutral, finding pleasure in rough ways of life.  She became the librarian's assistant so she had easy access to the restricted section or so she said to her friends but really, she adored books.
Family History:
Lennox grew up in a small family. It was mostly her and her mother, selene. Her father was killed when she was very young, so she never really knew him. She was an only child but she had a pet rat named Whiskers that she took everywhere with her.
unsorted

Handler

:
Sydney
Blood Status

:
Pureblood
Posts

:
2
unsorted

Handler

:
Sydney
Blood Status

:
Pureblood
Posts

:
2
_________________
unsorted

Handler

:
Annie
Blood Status

:
Unknown
Posts

:
16
---
Permissions in this forum:
You
cannot
reply to topics in this forum