Switch Accounts
Switch Accounts
---
Month and Year
AUG 2016
The Staff Team
Head Admin Katie
Admin Jules
Admin Xaria
Who is online?
In total there are
3
users online :: 0 Registered, 0 Hidden and 3 Guests
None
Most users ever online was
21
on Sun Sep 10, 2017 7:56 am
Credits
Ties of Magic was created by Katie. Site graphics were created by Xaria. Icons made by Freepik from www.flaticon.com is licensed by CC 3.0 BY Forum plots and characters belong to the members. The Harry Potter universe belongs to J.K. Rowling. No copyright infringement intended.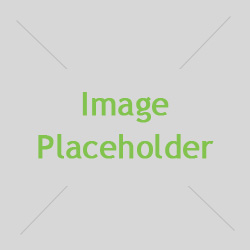 The Basics
Name: Niklaus Meliodas Watson
Nicknames: Nik, Klaus
Age: 21
Blood Status: Unknown.
Hometown: Oslo, Norway
Current Home: Watson Manor - Oslo, Prefers to travel around the world.
Nationality: Norwegian.
School: Durmstrang
Sexual Orientation: Straight
Wand: 12", Ebony wood, Chimera Scale Fragment, Sturdy. Niklaus' wand looks black but when placed into the light, it seems to turn into various shades of dark green and blue and the handle is shaped like a wolf's head, much like his brother's wands.
Appearance
Hair Color: Brown
Hair Style: When in Durmstrang, it was short and swept to the side messily but now it is shaven
Eye Color: Dark brown
Body Type: Muscular 
Height: 6'1
Other Distinguishing Features: A X scar on his head, along with a few other scars from Durmstrang. Scar along his throat, more scars all over his body from his mother.
Clothing Style: Smart casual, wears a lot of dark blue denim shirts and v necks.
Personality
Likes: Women, Fighting, other people's pain, family 
Dislikes: Idiots, People in general, crying, being touched (He must instigate the touches)
Weaknesses: Pretty women, alcohol, can't create a patronus.
Strengths: Intelligent, 
Positive Traits:
Negative Traits: Emotionaless, Arrogant, Rude
Family
Father's Name: Unknown
Age: Unknown
Blood Status/Species: Unknown
Occupation: Unkown
Status: Unknown
Mother's Name: Amara Watson
Age: 46
Blood Status/Species: Pureblood - Werewolf
Occupation: Writer - Was a stripper before.
Status: Living.
Siblings Benji Watson, 26, Dragon Tamer, Living. Werewolf - Blood unknown. Jace Watson, 17, Student, Living.
Children: N/A
Spouses/Partners: N/A
Pets: N/A
Other Key Members: See Jace's.
History: Niklaus hated his childhood, having been passed onto his brothers whilst their mother drank her sorrows before writing her maddened thoughts onto the pages of a notebook and call herself a writer. He despised it, finding that even as a young age, he never felt anything but anger and hatred. The only times he felt actually happy was when his youngest brother would do something silly to make him laugh or when someone was hurt. He had that sick fascination when it came to other people's pain. His childhood was considered bleak.
He did like the five years where it was just him and Jace, not having a close relationship to his older brother as whilst Benji praised his mother, trying to fix her when Niklaus' only thought was to abandon her, leave her to rot. He protected his little brother, ruffling his hair to tease him whenever he got the chance but when he left for Durmstrang, he found that he did not miss his youngest brother. He inf act was thankful to be away from the toxic manor. His school life was simple, his grades the highest in his clas, possibly even beating his own brother's scores and whilst he did, he lived in the social world; sleeping with as many women as possible, probably every woman in his year apart from a handful of women that he felt no interest in.
Graduating with high grades, Niklaus spent the next four years trying to figure out what he wanted to be whilst experimenting in his ways to kill. He found that he loved killing, actually feeling something when blood dripped from his hands and mouth. He travelled the world, having been offered a position as an assassin but he refused as he hated the idea of being stuck with a group of people. He could barely stand being in the same room as his family, it felt suffocating being in a room with people who felt so much. He believed it was because he had a different father to the rest of his brothers, despite being the middle child.
Niklu held a secret in for all these years, one that even his brothers didn't know and that was he never got bullied, it was simply their drunken mother. She was the reason he was found in his blood covered bed, his throat slit but not deep enough to ruin his speech; or even kill him but he knew, from the moment he laid his eyes on her the day they healed his throat. She was the reason he had claw scars on his back and scars along the rest of his body, his body just displaying the art of pain and sorrow and alcoholism across the flesh in deep wounds. His cousins never knew, or even his brothers, it was his little secret...and still is.
Family History: The Watson family on Niklaus' side was dysfunctional, their mother an alcoholic and two of the sons so different from the middle son. The mother never remembered the name's of the fathers, having had plenty of children over the years but she gave some for adoption, keeping only three. Benji was the first and Jace the last. The other side of the family is pure, sweet and caring of one another that they are kept hidden from the darkness that is Amara Watson's family.
_________________
unsorted

Handler

:
Annie
Blood Status

:
Unknown
Posts

:
16
---
Permissions in this forum:
You
cannot
reply to topics in this forum