Switch Accounts
Switch Accounts
---
Month and Year
AUG 2016
The Staff Team
Head Admin Katie
Admin Jules
Admin Xaria
Who is online?
In total there is
1
user online :: 0 Registered, 0 Hidden and 1 Guest
None
Most users ever online was
140
on Wed May 15, 2019 7:19 am
Credits
Ties of Magic was created by Katie. Site graphics were created by Xaria. Icons made by Freepik from www.flaticon.com is licensed by CC 3.0 BY Forum plots and characters belong to the members. The Harry Potter universe belongs to J.K. Rowling. No copyright infringement intended.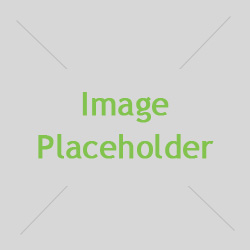 The Basics
Name:
Amelia Faith Noble
Nicknames:
Lia, Reaper
Age:
23
Blood Status:
Muggleborn
Hometown:
Boston, America
Current Home:
Oxford, England
Nationality:
American
School:
Durmstrang
Sexual Orientation:
Straight
Wand:
Appearance
Hair Color:
Blonde
Hair Style:
Long and wavy
Eye Color:
Green
Body Type:
Slim, Muscular
Height:
5'7
Other Distinguishing Features:
Many, many tattoos. Bullet hole on her shoulder - Will often get phantom pain.
Clothing Style:
Anything that allows her to make a quick escape, tight form clothes with a little stretch and anything that will conceal weapons. Does like the occasional dress.
Personality
Likes:
Guns, any kind of weapon really, men, keeping herself hidden, killing.
Dislikes:
Being followed, someone taking her job, betrayal, the ministry.
Weaknesses:
Men, a good gun, love
Strengths:
Strong, Fast, intelligent, skilled in any kind of combat.
Positive Traits:
Kind, Caring, Understanding, Strong willed.
Negative Traits:
Blunt, Rude, Doesn't think at times, bad temper.
Family
Father's Name:
Jeremiah Noble
Age:
46
Blood Status/Species:
Pureblood
Occupation:
N/A
Status:
Living
Mother's Name:
Unknown
Age:
Unknown
Blood Status/Species:
Unknown
Occupation:
Unknown
Status:
Unknown
Siblings
Unknown
Children:
N/A
Spouses/Partners:
Alexander Rook, 24, Halfblood, Deceased - Long Term Boyfriend.
Pets:
N/A
Other Key Members:
N/A
History:
Amelia doesn't know her mother, neither does her father. All that she knows is that when she was born, she was placed outside of her father's house in a basket and left there until the next day. If she had not been found, she would've surely passed away from the cold. Her father had no recollection of who her mother might be but from the moment he looked at her, he knew she was his child. They lived in America for a few years but after a while, they moved to Poland for her father's work and that's how Amelia started Durmstrang. She absolutely loved Durmstrang, having been taught how to fight and use weapons, as the pair liked to go hunting so it was instilled in her to fight. She became very, very good at it. She became known as the Reaper in Durmstrang as even then, with a swift move or kick, they'd be down on the floor and she'd already be off the mat. She was the fighting professor's greatest prize and his son was perhaps a god to Amelia. At the age of 15, she was completely enraptured by Alexander Rook and he was the same with her. They began dating a year later and were completely inseparable ever since, their fighting skills in sync but Amelia always just a little better, allowing her to take him down every time. Never once did he win.
Over the years, Amelia couldn't think of what she wanted to be when she was older and finished at Durmstrang. She just wanted to fight and her fighting professor suggested doing that as a living, doing contracts and harming those who needed it and he told her that he used to do the same before he was a professor. He then urged her to go by an alias and someone then shouted "Come on Reaper! There's a fight!" and Amelia couldn't help but use that, it wasn't on any papers and if one of them became a ministry member, she would obliviate them. Alexander wanted to refuse but joined her side, the moment they finished Durmstrang, his father gave her his old contacts and said the order has been restored but under the control of Reaper (Amelia) and Alexander who decided on no alias as he wouldn't be doing much.
However, as time went by, Amelia fell deeper and deeper into the work and Alexander fell deeper into the darkness. He began to plot against Amelia, their love having been long over but she didn't realise. On the day of their anniversary, she went to see him in their favourite spot and he greeted her like he always did but backing away. She smiled over at him and began to look at the scenery, enjoying the peace and then all she could hear is a loud bang and felt a searing pain in her shoulder. She fell to the floor, stunned and she looked back at him to see the smoking gun and she began to cry. He told her how she always put him in the shadow and she was too good for the world, too good for him and if he wasn't good enough for her, he had to eliminate her. It felt like the only way. She tried to reason with him, not forgetting that he didn't know about how many weapons she kept on her person just in case they were attacked. Amelia never thought once that he'd attack her. She sneakily and silently retrieved a small gun and then pointed it at him, shaking and sobbing as she did from the betrayal and he laughed, raising his gun to shoot her again but as always, she was just too quick and shot him. And it was all over in a split second. She buried him there in an instant, the fighting professor having died only a few years before so he had no one but her. She made a headstone for him and took off her engagement ring, making it so she could lodge the ring into the headstone and returned every year on that day.
She worked more, her life becoming 100% work and she was okay with that. It had been three years since Alexander's death and betrayal and now and again, would feel the pain of his bullet deep in her shoulder as a remainder. She hated that she missed him but was ready to move on, feeling as though the relationship had been over for years.
Family History:
The Noble family is made up for Purebloods, it having been ruined when Amelia's father had slept with many muggle hookers as he didn't like the fact the wizarding ones always seemed to know who he was. Her mother is unknown, Amelia having tried to search for her but as time went by, she gave up wanting to know as she adored the life she had with her father. Despite her tough work, she always made time for him and they would often go hunting.
unsorted

Handler

:
Annie
Blood Status

:
Muggleborn
Posts

:
1

Similar topics
---
Permissions in this forum:
You
cannot
reply to topics in this forum