Switch Accounts
Switch Accounts
---
Month and Year
AUG 2016
The Staff Team
Head Admin Katie
Admin Jules
Admin Xaria
Who is online?
In total there is
1
user online :: 0 Registered, 0 Hidden and 1 Guest
None
Most users ever online was
140
on Wed May 15, 2019 7:19 am
Credits
Ties of Magic was created by Katie. Site graphics were created by Xaria. Icons made by Freepik from www.flaticon.com is licensed by CC 3.0 BY Forum plots and characters belong to the members. The Harry Potter universe belongs to J.K. Rowling. No copyright infringement intended.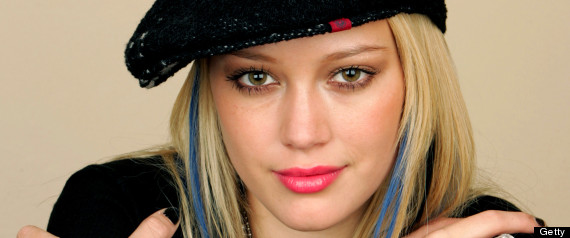 The Basics
Name:
 Carmenita Angelina Santiago
Nicknames:
Carmen
Age:
 16
Blood Status:
Half-Blood
Hometown:
London
Current Home:
London or Hogwarts
Nationality:
British
School:
Hogwarts
Sexual Orientation:
Bisexual
Wand:
11 inches, marple, unicorn tail
Appearance
Hair Color:
Blonde (with few blue stripes)
Hair Style:
Loose.
Eye Color:
Brown
Body Type:
skinny
Height:
169cm
Other Distinguishing Features:
she has her both years pierces once.
Clothing Style:
 She likes to wear pants and shirts. Sneakers over the high heels or she can wear even flats. You can see her in dress only in some events, like balls and so on.
Personality
Likes:
Ice cream, cherries, strawberries, cats, music (mostly pop), her grandma
Dislikes:
Bullies, carrots, being center of attention, Thunder storms, his father
Weaknesses:
sweets, cats, Potiosn, Transfiguration
Strengths:
keeping secrets, remembering things easily, playing guitar, Potions
Positive Traits:
Brave, Smart, Careful
Negative Traits:
Stubborn, Selfish, Sneaky
Family
Father's Name:
Ricardo Santiago
Age:
34
Blood Status/Species:
Pureblood
Occupation:
Auror
Status:
Living
Mother's Name:
Danielle Gonzales
Age:
33
Blood Status/Species:
Muggleborn
Occupation:
-
Status:
Deceased
Siblings
William Santiago, 14, Pureblood, Student in some shcool, living, half-brother.
Children:
n/a
Spouses/Partners:
n/a
Pets:
n/a
Other Key Members:Name:
Rachel Santiago (nee Lively)
Age:
88
Relation:
Grandma
Status:
Deceased
Blood Status/Species:
Pureblood
Name:
Agnes Dewlish
Age:
31
Relation:
Should be stepmom but Carmen have never met her.
Status:
Living
Occupation:
Healer
Blood Status/Species:
Pureblood
History:
Carmen was born as first child of Ricardo Santiago but only child of Danielle Gonzales. Girl never really met her parents much. Her mother died few minutes after Carmen was born and her father didn't really wanna raise her since sleeping with Danielle was drunken night mistake. She never wanted herself a child who is halfblood and not pureblood. So since the girl was baby she was raised by her grandma Rachel. Who was old but was like mother to the girl. She even introduced Carmen that there is magic when C was 5 years old and strange things happened around her.
Over years Carmen managed to learn so much about magic before Hogwarts. Also she learned in young age how to take care of herself. Also she learned to keep her family secret. She became quite mature one in early age, even if she can be quite childish still. She just didn't have really a childhood like other kids, she had to learn cook, take care of herself when she was just only 7 years old since her grandma couldn't to do everything for her. Rachel was back then already over 70 and she wasn't really very healthy anymore.
When Carmen got 11 she got letter from Hogwarts since then it wasn't no surprise for the girl. She knew she needs to go there already. When she got there at first it took time to adjust with new place. It wasn't so easy for her to make friends. Since she couldn't trust people very easily, over years she made few friends to herself who she can trust. Now she has been here end of this school year for six years. She also loves this school very much. This summer was the saddest summer for the girl since her grandma passed away and now she isn't sure what happens with her when next summer comes, where she is supposed to go. Oh and her grades are quite good, just remembering things easily comes useful when doing homework.
Family History:
Santiago family used to be known as pureblood family until Carmenita was born. She is first halfblood in the family. Her mother was muggleborn and for her father sleeping with girls mother was mistake what he never wants to do again. But still few years later, after Carmen, Ricardo got himself pureblood heir William with woman named Agnes Dewlish, who was pureblood. So basically Santiago family still will remain as pureblood, expect Carmen who one day won't be Santiago anymore.
wrath

Handler

:
Krissu
Blood Status

:
Halfblood
School

:
Hogwarts
Year

:
Seventh
Occupation

:
Student
Posts

:
11
gif/image

:

pride

Handler

:
Xaria
Blood Status

:
Half-blood
School

:
hogwarts
Year

:
6th year
Occupation

:
student
Posts

:
33
gif/image

:


Similar topics
---
Permissions in this forum:
You
cannot
reply to topics in this forum