Switch Accounts
Switch Accounts
---
Month and Year
AUG 2016
The Staff Team
Head Admin Katie
Admin Jules
Admin Xaria
Who is online?
In total there are
2
users online :: 0 Registered, 0 Hidden and 2 Guests
None
Most users ever online was
21
on Sun Sep 10, 2017 7:56 am
Credits
Ties of Magic was created by Katie. Site graphics were created by Xaria. Icons made by Freepik from www.flaticon.com is licensed by CC 3.0 BY Forum plots and characters belong to the members. The Harry Potter universe belongs to J.K. Rowling. No copyright infringement intended.
Illiana walked into the candy shop and smiled immediately. She loved coming here. She wandered around the store and grabbed a few sweets. Some chocolate frogs, sugar quills, and licorice wands. She smiled and began sucking on a sugar quill as she continued to browse. As she turned a corner, she bumped into someone "sorry"
Ajax enjoyed the Port, despite all the annoying people and with a growl of a stomach, he decided to get something to eat. He was planning on having dinner with his twin later so he decided against having a meal in one of the pubs and decided to go for sweets, something to eat now and give some for his sister later. Entering the store, letting a bit of cold air and snow enter, he brushed off his feet and began placing a bunch of sweets into a bag before someone bumped into him. "Oh for fuck sake." Ajax growled out, his eyes snapping to the woman who bumped into him. "You know a human is capable of doing more than one thing? Walking and looking shouldn't be so hard."
_________________
Something wicked this way comes.
Illianas eyes darkened as he spoke. How dare he speak to her that way. Just who did he think he was "excuse you. I said I was sorry. Why dont you get some manners?" She said glaring at him and crossed her arms over her chest, her blonde hair falling into her eyes
_________________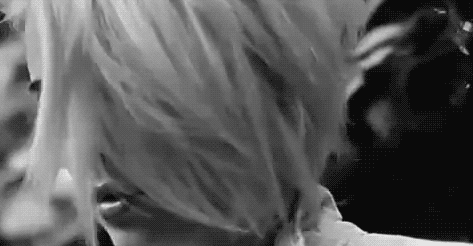 Ajax rolled his eyes at her pathetic display of anger and stared down at her, eyebrow raised. "Why don't you get eyes? If you had some, this whole thing wouldn't be happening and you wouldn't be pathetically telling me to get some manners. I assure you, I have some but I refuse to display them to a girl who can't see beyond her own two feet." He growled out, his temper getting the worst of him. Usually his sister would be around to cool him but even now, she wouldn't be able to do anything. "Now, if you'll excuse me, I have better things to do than deal with you."
_________________
Something wicked this way comes.
"I'm so sorry I didn't see you the moment I turned the corner. You know I csnt see through walls and shit!" She said getting more and more angry. Did this boy not know who she was. No. Of course not, he couldn't know. "Look, I apologized. Cant you do the same?" She suggested looking at him
_________________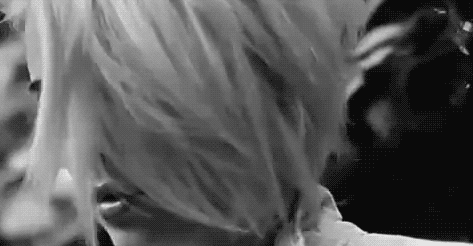 Ajax raised his eyebrow and pointed at the shelf. "It has a open shelving..." He simply said as if it was obvious before staring at her in confusion. "Why do I need to apologise? You were the one who walked in to me. Unless you forgot that so quickly?" He questioned and raised his hand to rest on Illiana's forehead as a joke. He couldn't help be a bit of a dick, especially to someone who seemed so up their own ass like she was. He usually wasn't so quick to judge but this time he broke his own rule.
_________________
Something wicked this way comes.
lliana glared at him and frowned "you could apologize for being so rude. And yes I am aware of the open shelving. I wasn't paying attention. Sorry" she said before meeting his eyes as he touched her forehead. She didn't know how to feel about it or what to say. So instead she just bit her lip and looked at him. He was at least half a foot taller than her. She looked away eventually and awkwardly cleared her throat "I don't think I caught your name. I'm illiana. Illiana shutnik" she said softly and looked at him
_________________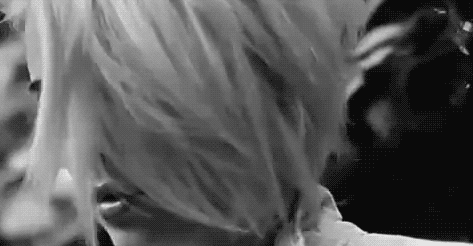 Ajax shrugged and then looked at her with a wide smirk. "You're forgiven, I suppose. Pay attention next time. If you're in Durmstrang, your complete observation is required." He pointed out, being completely honest. He'd been in Durmstrang for seven years and didn't like the idea of some girl ruining their reputation. Her sudden attraction to his face wasn't unusual, it was in fact tiring and he paused for a moment, allowing her to stare until she looked away. "That's because I never gave it. I'm Ajax. All you need to know really."
_________________
Something wicked this way comes.

Similar topics
---
Permissions in this forum:
You
cannot
reply to topics in this forum