Switch Accounts
Switch Accounts
---
Month and Year
AUG 2016
The Staff Team
Head Admin Katie
Admin Jules
Admin Xaria
Who is online?
In total there is
1
user online :: 0 Registered, 0 Hidden and 1 Guest
None
Most users ever online was
140
on Wed May 15, 2019 7:19 am
Credits
Ties of Magic was created by Katie. Site graphics were created by Xaria. Icons made by Freepik from www.flaticon.com is licensed by CC 3.0 BY Forum plots and characters belong to the members. The Harry Potter universe belongs to J.K. Rowling. No copyright infringement intended.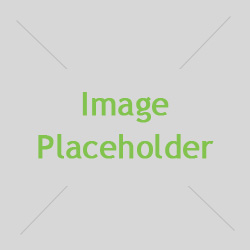 The Basics
Name: Apollo sanders Nicknames:
( if any ) Pollo 
Age: 15Blood Status:
( Pureblood, Half-Blood, Muggleborn, etc ) Halfblood 
Hometown: London Current Home: London Nationality: British School:
( Hogwarts, Beauxbatons, Durmstrang, etc ) Hogwarts 
Sexual Orientation:
( Heterosexual, Homosexual, Bisexual, Pansexual, Asexual, etc ) Bisexual 
Wand:
( length, core, wood, etc ) 11, pheonix feather, oak 
Appearance
Hair Color: Blonde Hair Style: Surfer floppy Eye Color: HazelBody Type:
( skinny, muscular, slim, etc ) Tall, muscular 
Height: 5'7Other Distinguishing Features:Clothing Style: Wears anything 
Personality
( this contains likes, dislikes, weaknesses, strengths, etc, and be as detail as you can be, since we want to know your character )
Likes:
 Artemis, quidditch, surfing 
Dislikes:
 Rules, liars, studying 
Weaknesses:
 artemis, trust issues, Following rules 
Strengths:
 Flirting, quidditch, Singing 
Positive Traits:
 atheltic, kind, loyal 
Negative Traits:
 party animal, rule breaker, irresponsible 
Family
Father's Name: Aleksander sanders Age: 43 Blood Status/Species: Halfblood Occupation: Auror Status:
( Living or Deceased ) Living 
Mother's Name: Aleta sanders Age: 35Blood Status/Species: Halfblood Occupation: Healer Status:
( Living or Deceased ) Living 
Siblings
( name, age, blood/species, occupation, status, etc )
Artemis sanders, 11, halfblood, living
Children:
( name, age, blood/species,occupation, status, etc )
Spouses/Partners:
( name, age, blood/species, occupation, status, etc )
Pets:
( name, age, species, status, etc )
Other Key Members:
( name, age, blood/species, occupation, status, etc )
History:
Apollo was born in Athens, Greece on February 14, 1999. He was the pride and joy of his parents, and still is to this day. He was a loving and easy child, he hardly ever cried or made a fuss for no reason. When he turned 7, his family moved to London and his little sister Artemis was born.
He fell in love with his little sister the minute he set eyes on her and from the first time he held her, he became her protector and guardian. He has gone through life protecting Artemis and ensuring she never gets hurt. When he turned 11, he recieved his letter from Hogwarts and began attending the school.
He was sorted into hufflepuff for his kind and loyal nature. He joined the quidditch team in his 4th year as Seeker and gets excellent grades in his classes. He is hoping to one day meet the love of his life and have a family.
Family History:
Apollo is the son of Aleksander and Aleta Sanders. He has a younger sister named Artemis who is now 10 years old and will be attending Hogwarts next semester. He loves his family more than anything in the entire world. He is a dedicated and loving son that will do anything for his family. His little sister is the most improtant person in the world to him. The only person that can take that spot from her (If possible at all) will be his wife.
_________________
unsorted

Handler

:
sydney
Blood Status

:
muggleborn
Posts

:
9
_________________
unsorted

Handler

:
sydney
Blood Status

:
muggleborn
Posts

:
9

Similar topics
---
Permissions in this forum:
You
cannot
reply to topics in this forum