Switch Accounts
Switch Accounts
---
Month and Year
AUG 2016
The Staff Team
Head Admin Katie
Admin Jules
Admin Xaria
Who is online?
In total there is
1
user online :: 0 Registered, 0 Hidden and 1 Guest
None
Most users ever online was
140
on Wed May 15, 2019 7:19 am
Credits
Ties of Magic was created by Katie. Site graphics were created by Xaria. Icons made by Freepik from www.flaticon.com is licensed by CC 3.0 BY Forum plots and characters belong to the members. The Harry Potter universe belongs to J.K. Rowling. No copyright infringement intended.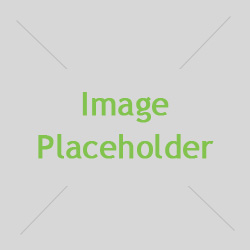 The Basics
Name:Nicknames:
( if any )
Age: Blood Status:
( Pureblood, Half-Blood, Muggleborn, etc )
Hometown:Current Home:Nationality:School:
( Hogwarts, Beauxbatons, Durmstrang, etc )
Sexual Orientation:
( Heterosexual, Homosexual, Bisexual, Pansexual, Asexual, etc )
Wand:
( length, core, wood, etc )
Appearance
Hair Color:Hair Style:Eye Color:Body Type:
( skinny, muscular, slim, etc )
Height:Other Distinguishing Features:Clothing Style:
Personality
( this contains likes, dislikes, weaknesses, strengths, etc, and be as detail as you can be, since we want to know your character )
Likes:
( Min 3 )
Dislikes:
( Min 3 )
Weaknesses:
( Min 3 )
Strengths:
( Min 3 )
Positive Traits:
( Min 3 )
Negative Traits:
( Min 3 )
Family
Father's Name:Age:Blood Status/Species:Occupation:Status:
( Living or Deceased )
Mother's Name:Age:Blood Status/Species:Occupation:Status:
( Living or Deceased )
Siblings
( name, age, blood/species, occupation, status, etc )
Children:
( name, age, blood/species,occupation, status, etc )
Spouses/Partners:
( name, age, blood/species, occupation, status, etc )
Pets:
( name, age, species, status, etc )
Other Key Members:
( name, age, blood/species, occupation, status, etc )
History:
Jace was a playful child from his early age of just 2 years old. He loved to play with his older brother and the family dog, carter. He tended to cause a bit of mischief, touching whatever he could get his tiny toddler hands on. As he grew a bit older, he stopped causing as much mischef and drama, but still a bit of it on a weekly basis. Jace recieved his illvermony letter at the age of 11 on his birthday. An owl flew through his bedroom window and landed on jaces head. Jace always knew he was special because of his family. But his magic first showed when he was 9 and turned andrews hair purple. Jace was always obsessed with Tigers and Lions growing up, so his brother andrew gave him the nickname tiger when he was 7.
As jace grew older, he started hanging out with a group of troublemaker kids that started having a bit of a bad influence on him and caused him to get in trouble. This followed him out of the muggle world and into illvermony
Jace loved attending illvermony. He had always heard about it from his brother andrew, but nothing compared to actually attending it himself. When jace got old enough, he joined his house quidditch team to help pursue his dream of being a quidditch player. He loved potions class and defense against the dark arts, but he is not a fan of charms or herbology. Jace has always been a bit shy about answering questions in class for fear of getting the answer wrong. He hung out with a bunch of different people during his time at school.
Family History:
Jace is the youngest child if andrew and Maria Sinclair. Andrew and maria met when andrew was on vacation in America after he graduated from hogwarts. He decided to stay in america to be with maria because he had fallen in love. After a few years of dating, maria became pregnant with jaces older brother, andrew. Then they had jace.
_________________
unsorted

Handler

:
sydney
Blood Status

:
half blood
Posts

:
2

Similar topics
---
Permissions in this forum:
You
cannot
reply to topics in this forum