Switch Accounts
Switch Accounts
---
Month and Year
AUG 2016
The Staff Team
Head Admin Katie
Admin Jules
Admin Xaria
Who is online?
In total there is
1
user online :: 0 Registered, 0 Hidden and 1 Guest
None
Most users ever online was
140
on Wed May 15, 2019 7:19 am
Credits
Ties of Magic was created by Katie. Site graphics were created by Xaria. Icons made by Freepik from www.flaticon.com is licensed by CC 3.0 BY Forum plots and characters belong to the members. The Harry Potter universe belongs to J.K. Rowling. No copyright infringement intended.
The Basics
Name:
Narkissos Elliot Jetson
Nicknames:
Narks
Age:
16
Blood Status:
Pureblood
Hometown:
Bristol, England
Current Home:
Bath, Somerset, England
Nationality:
British
School:
Hogwarts
Sexual Orientation:
Pansexual
Wand:
Walnut, dragon heartstrings, 8 1/2", quite bendy
Appearance
Hair Color:
Black
Hair Style:
Short, sometimes mssy, wavy
Eye Color:
Blue/green
Body Type:
Slim
Height:
5'6
Other Distinguishing Features:
N/A
Clothing Style:
Gothic, androgynous, cocktail dresses, lots of black
Personality
( this contains likes, dislikes, weaknesses, strengths, etc, and be as detail as you can be, since we want to know your character )
Likes:
Sex, makeup, Dark Arts, occult, alcohol, receiving and giving pain, dresses, black, cigarettes, lollipops, macabre, blood, getting what he wants, velvet
Dislikes:
Order, Free Willy, quidditch, sports, preps, hipsters, almonds, the greater good
Weaknesses:
Stubborn, divination, gets frustrated easily, more added as time goes on bc this is hard oop
Strengths:
Seduction, charms, hexes, styling, distracting, lying
Positive Traits:
Sweetheart, generous, kind (Mainly according to his parents), intelligent, charming
Negative Traits:
Bitchy, rude, manipulative, cunning, some other things lmao
Family
Father's Name:
Harrison Jetson
Age:
54
Blood Status/Species:
Pureblood
Occupation:
Auror
Status:
Living
Mother's Name:
Pasithea Jetson (nee. Thanos)
Age:
46
Blood Status/Species:
Pureblood
Occupation:
Healer
Status:
Living
Siblings
Sister's Name:
Nemesis Jetson
Age:
14
Blood Status/Species:
Pureblood
Occupation:
Student
Status:
Living
Children:
N/A)
Spouses/Partners:
N/A
Pets:
N/A
Other Key Members:
N/A
History:
Born right on Y2K, many thought it'd be the end of the world, well in the Muggle world at least. Would that make him the antichrist? If he wanted to call himself one, possibly, if he knew anything about Muggles and their doomsday theories. He just happened to be the eldest of two children. That'd give him a lot of power, right? Not necessarily as once his little sister, nemesis, was born, she got away with anything that could be imagined. That made him a bit jealous, but it wasn't anything that'd cause him to hate his own family as he still got a lot of privileges.
One could say that Narkissos had a pretty normal childhood for one of his status; his parents had well-paying jobs that allowed them to be able to go on family vacations when they had a chance. He and his sister were also tutored before they went to Hogwarts allowing them to have knowledge slightly above others their age. Narkissos was often taught by his parents that he could do anything he could to make the world a better place just as long as he believed in himself. During this time, he befriended a few around his age that were in his parents' social circle due to working in some of the most employed workplaces in Wizarding Britain along with knowing other pureblood families in the area.
When he turned 11, his father got excited and told him many stories from his time at Hogwarts. His father was a Gryffindor, brave, just, and kind. When he found out about Narkissos's sorting into Slytherin, he tried to make it a positive thing by thinking that he was probably just really ambitious. All was well, right? They were wrong. In his fourth year, Narkissos overheard some housemates talking about the Dark Arts and decided to eavesdrop on their conversation and decided to try it for himself. The first time he had used dark magic, he hexed a mouse that was running through the dormitories. He realized that the magic he had just used felt good, it felt energizing. He began dabbling more and more and hasn't looked back, except to put on an act for his family. It was at that time he learned he could do anything to get whatever goal he had in mind accomplished.
Family History:
The Jetsons had been in the United Kingdom for a long time which is estimated to be around the Norman Invasions. They are often considered one of the lesser known pureblood families due to not being a part of the sacred 28 and for not always being in the UK. Throughout times of war they had often stayed neutral even when their lives was at stake. Despite them being more on the neutral side, they hold up the ideals of blood purity.
wrath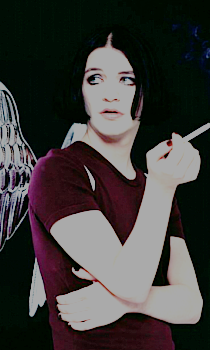 Handler

:
Xaria
Blood Status

:
Pureblood
School

:
hogwarts
Year

:
6th year
Occupation

:
student
Posts

:
3
gif/image

:

pride

Handler

:
Katie
Blood Status

:
Pureblood
School

:
Hogwarts
Year

:
Fifth Year
Occupation

:
Student
Posts

:
20
gif/image

:

---
Permissions in this forum:
You
cannot
reply to topics in this forum