Switch Accounts
Switch Accounts
---
Month and Year
AUG 2016
The Staff Team
Head Admin Katie
Admin Jules
Admin Xaria
Who is online?
In total there is
1
user online :: 0 Registered, 0 Hidden and 1 Guest
None
Most users ever online was
157
on Wed Jul 03, 2019 9:03 am
Credits
Ties of Magic was created by Katie. Site graphics were created by Xaria. Icons made by Freepik from www.flaticon.com is licensed by CC 3.0 BY Forum plots and characters belong to the members. The Harry Potter universe belongs to J.K. Rowling. No copyright infringement intended.
This is the advertisement that can be used to advertise Ties of Magic! There are two different codes so the word can be spread through many other forums hosts.
Ties of Magic takes place eighteen years after the Second Wizarding war. The Death Eaters have taken over Durmstrang with the Dark Lord and his right hand ruling the school though no one knows this for sure. Chaos is brewing everywhere with scandals popping up in every direction. The Headmistress of Hogwarts is worried about the location of her father who seems to of gone missing. Meanwhile the Ministry does not seem to know what is going on right under their nose. The order seems to be turning into one big scandal as one of their members the Headmistress of Hogwarts can't control her siblings. Secrets don't exist. Will you get caught in a scandal?
index
-
rules
-
application
-
face claim
-
link back
Forumotion & Proboards:
Code:

[center][img]http://likeakillerwave.b1.jcink.com/uploads/likeakillerwave/tomad.png[/img]
Ties of Magic takes place eighteen years after the Second Wizarding war. The Death Eaters have taken over Durmstrang with the Dark Lord and his right hand ruling the school though no one knows this for sure. Chaos is brewing everywhere with scandals popping up in every direction. The Headmistress of Hogwarts is worried about the location of her father who seems to of gone missing. Meanwhile the Ministry does not seem to know what is going on right under their nose. The order seems to be turning into one big scandal as one of their members the Headmistress of Hogwarts can't control her siblings. Secrets don't exist. Will you get caught in a scandal?

[url=http://tiesofmagic.forumotion.com/forum]index[/url] - [url=http://tiesofmagic.forumotion.com/t18-site-rules]rules[/url] - [url=http://tiesofmagic.forumotion.com/t1-character-templates]application[/url] - [url=http://tiesofmagic.forumotion.com/t2-face-claim]face claim[/url] - [url=http://tiesofmagic.forumotion.com/f510-link-backs]link back[/url][/center]
Invisionfree & Jcink:
Code:

[align=center][img]http://likeakillerwave.b1.jcink.com/uploads/likeakillerwave/tomad.png[/img]
Ties of Magic takes place eighteen years after the Second Wizarding war. The Death Eaters have taken over Durmstrang with the Dark Lord and his right hand ruling the school though no one knows this for sure. Chaos is brewing everywhere with scandals popping up in every direction. The Headmistress of Hogwarts is worried about the location of her father who seems to of gone missing. Meanwhile the Ministry does not seem to know what is going on right under their nose. The order seems to be turning into one big scandal as one of their members the Headmistress of Hogwarts can't control her siblings. Secrets don't exist. Will you get caught in a scandal?

[url=http://tiesofmagic.forumotion.com/forum]index[/url] - [url=http://tiesofmagic.forumotion.com/t18-site-rules]rules[/url] - [url=http://tiesofmagic.forumotion.com/t1-character-templates]application[/url] - [url=http://tiesofmagic.forumotion.com/t2-face-claim]face claim[/url] - [url=http://tiesofmagic.forumotion.com/f510-link-backs]link back[/url][/align]
_________________
it's okay it's okay
i'll lie and say it's okay
wrath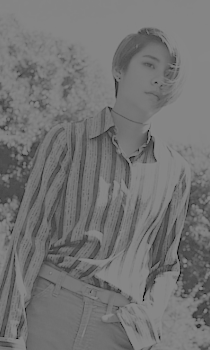 Handler

:
Xaria
Blood Status

:
Pureblood
School

:
Hogwarts
Year

:
5th year
Occupation

:
student
Posts

:
22
gif/image

:


Similar topics
---
Permissions in this forum:
You
cannot
reply to topics in this forum