Switch Accounts
Switch Accounts
---
Month and Year
AUG 2016
The Staff Team
Head Admin Katie
Admin Jules
Admin Xaria
Who is online?
In total there is
1
user online :: 0 Registered, 0 Hidden and 1 Guest
None
Most users ever online was
140
on Wed May 15, 2019 7:19 am
Credits
Ties of Magic was created by Katie. Site graphics were created by Xaria. Icons made by Freepik from www.flaticon.com is licensed by CC 3.0 BY Forum plots and characters belong to the members. The Harry Potter universe belongs to J.K. Rowling. No copyright infringement intended.
 the Basics
Name: Carina Athena Malfoy 
Nicknames: Athena
Age: 15
Blood Status: Pureblood
Hometown: London
Current Home: London
School: Hogwarts
Sexuality: Straight
Wand: 10
inches, Unicorn hair, mahogany
Appearance
Hair Color: Blonde 
Hair Style: Long, wavy
Eye Color: Green
Body Type: slim
Height: 5'3
Other Distinguishing Features:
Clothing Style: Feminine, stylish, modern
Personality ( this contains likes, dislikes, weaknesses, strengths, etc, and be as detail as you can be, since we want to know your character )
Likes: her family, pranking people, potions 
Dislikes: herbology, following rules, heights
Weaknesses: flying, being quiet, keeping secrets
Strengths: lying, manipulation, good with animals
Positive Traits: loyal, hard working, determined 
Negative Traits: manipulative, sneaky, good at lying
Family
Father's Name: Draco malfoy 
Age: N/a
Blood Status/Species: Pureblood
Occupation: N/a
Status: living
Mother's Name: Astoria malfoy
Age: N/a
Blood Status/Species: Pureblood 
Occupation: N/a
Status: living
Siblings orion malfoy, 15, pureblood
Cassieopia malfoy, 13, pureblood
Scorpius malfoy, 16/17, pureblood 
Children: ( name, age, blood/species,occupation, status, etc )
Spouses/Partners: ( name, age, blood/species, occupation, status, etc )
Pets: nyx, 1, black lab 
Other Key Members: ( name, age, blood/species, occupation, status, etc ) 
History: 
Athena has always been spoiled growing up since she was the first daughter of the malfoys . She was given everything she wanted the moment she asked for it. She grew up knowing about magic so when her letter arrived on her 11th birthday it was no surprise. She grew up spending most of her time with her family, especially her twin brother, Orion. She feels closest to him as they were in the womb together. She also has a very good relationship with her father and feels as thought she can tell him anything and he won't judge her  
Her childhood consisted of dance lessons and being treated like a princess by het father . She never really knew about her familys fsrk past until she got to hogwarts and she hears people talking about the malfoy family and the roll they played Iin the wizarding war. But that never changed her opinion of her family. 
When she arrived at hogwatts, she was sorted into Slytherin. She made friends and is very happy. She is not very into sports, but she is at every quidditch game cheering for the Slytherin team and showing school and house spirit. As she grew older, she began to discover that she had a love for singing and being on stage. It is her dream to become a famous singer and tour the world. She wants to become rich and famous so she can help take care of her rather large extended family.
Family History:
She is very close with her twin brother Orion and sees him as her best friend. The death of their youngest sister made them realize just how important family was to them and that they should never take advantage of one another. To Athena, family is everything and she will do anything to protect her family, even break a few laws, to ensure their safety.
_________________
envy

Handler

:
sydney
Blood Status

:
pureblood
School

:
Hogwarts
Year

:
5th
Occupation

:
Student
Posts

:
17
gif/image

:

_________________
it's okay it's okay
i'll lie and say it's okay
wrath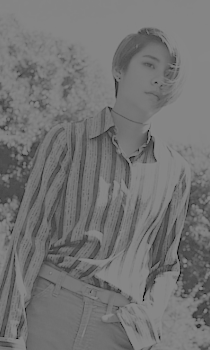 Handler

:
Xaria
Blood Status

:
Pureblood
School

:
Hogwarts
Year

:
5th year
Occupation

:
student
Posts

:
22
gif/image

:


Similar topics
---
Permissions in this forum:
You
cannot
reply to topics in this forum