Switch Accounts
Switch Accounts
---
Month and Year
AUG 2016
The Staff Team
Head Admin Katie
Admin Jules
Admin Xaria
Who is online?
In total there are
2
users online :: 0 Registered, 0 Hidden and 2 Guests
None
Most users ever online was
21
on Sun Sep 10, 2017 7:56 am
Credits
Ties of Magic was created by Katie. Site graphics were created by Xaria. Icons made by Freepik from www.flaticon.com is licensed by CC 3.0 BY Forum plots and characters belong to the members. The Harry Potter universe belongs to J.K. Rowling. No copyright infringement intended.
Hydra was walking around Knockturn Alley to see if there was anything to check out. After all, she was still in hiding while sorta out of hiding. She needed to find some way to occupy her time; she found out that many people thought she was a teenager, so she decided to make those statements into an advantage by enrolling to Hogwarts. Looking around, she spotted a building called Bloodlust Tavern. She was a bit thirsty, and it'd be the greatest thing if they were to actually serve fresh blood to serve her drinking needs, mainly because she has an intolerance to whatever is used in blood bags. Entering, she went to get a seat on a bar stool. "Aren't ya too young, kid?" the bartender questioned. Hydra shrugged and responded, "I'm however old you want me to be." He gave a nod and asked, "Anything you want in particular, sir?" Hydra tilted her head. "I'm a girl. i see why you'd think I'm a guy though. Um, maybe some rum and coke for right now," she answered. The bartender began to apologize profusely and handed her the mixed drink saying that it was on the house. Hearing a door open, she turned towards the sound.
Last edited by Hydra Lam on Sat Jul 16, 2016 5:00 pm; edited 1 time in total
_________________
it's okay it's okay
i'll lie and say it's okay
wrath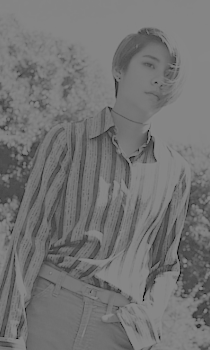 Handler

:
Xaria
Blood Status

:
Pureblood
School

:
Hogwarts
Year

:
5th year
Occupation

:
student
Posts

:
21
gif/image

:

Eric needed a drink and well he didn't want to be seen ping to one of his favorite hideouts so he had on a black heavy coat with the hood up. It was his weekend off and frankly he didn't care if he got drunk. This place he had found served some drinks with blood mixed in. He walked in and only once he was in did he remove his hood. Eric walked up to the bar and drummed the counter as the bartender made his drink. He was constantly worried that he would be sopted bY oNE of his mistress' spies the one he had escaped from fifty years ago. He eyed the other at the bar he could sense she wasn't human but had no idea what she was was though something said vampire though he never trusted his senses.
pride

Handler

:
Jules
Blood Status

:
Pureblood
School

:
Hogwarts
Year

:
Graduated
Occupation

:
Azkaban Warden
Posts

:
2
gif/image

:

She looked at the man who had entered; her instincts were telling her that he was a fellow vampire but had been turned rather than born. "Um, hi," Hydra greeted in hopes that the other wouldn't be scared off. Would he even know who she was? She opted to try to not think about that possibility. After all, not getting arrested was mainly the point of being in hiding even though she's trying to ease herself back into civilization. "Don't worry, I don't bite. Well, I guess I do, but that's not the point," she said with a shrug. "So, uh, what's your name?" she asked.
_________________
it's okay it's okay
i'll lie and say it's okay
wrath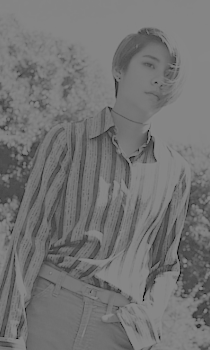 Handler

:
Xaria
Blood Status

:
Pureblood
School

:
Hogwarts
Year

:
5th year
Occupation

:
student
Posts

:
21
gif/image

:

---
Permissions in this forum:
You
cannot
reply to topics in this forum